The Lions of Zambia rise to their toughest vaccine challenge yet
Vaccines are hands down the best way to introduce better health to the world's most vulnerable people. We recently interviewed Dr. Victor Mudenda in Zambia, who explained why.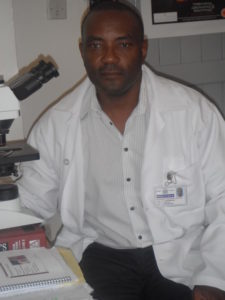 "The biggest challenge is fear. Many parents believe immunization leads to HIV infections and other problems. They want to stay away. Our education program is aimed at forestalling those fears."Dr. Mudenda says the social mobilization and publicity campaign for the current measles vaccine program also has to overcome social norms in Zambia, where there is no tradition of regular visits to a clinic and clinics are underfunded.
 "There is a low understanding in the communities here of the need for people to be examined by doctors on a regular basis, to assess whether they are sick or not sick."
When it comes to the urgent mission to save lives in the world's poorest countries, we know that vaccines work. The measles-rubella vaccine is cost-effective and abundant, but getting it to the people who need it requires organizations and volunteers along the entire chain: a committed network of private and public organizations, in-country health leaders, medical professionals, transportation and logistics managers, and volunteers on the ground to get the word out and make sure families turn out to get vaccinated. 
One important partnership –between Gavi, the Vaccine Alliance and Lions Clubs International Foundation — has helped save even more lives. Since 2013, these health leaders have led efforts for vaccination campaigns in 26 countries across Africa and Asia in need of this vaccine.
Gavi and Lions unique collaboration works by blending resource mobilization with advocacy and in-country social mobilization activities.
Now, as Gavi and Lions work in Zambia to help immunise children, they are focused on one major outcome: to sharply reduce child deaths and cases from measles and rubella.
Read more on their live blog: http://www.vaccineswork.org/post/150808035997/the-lions-of-zambia-rise-to-their-toughest-vaccine