For a successful presence in the press, you need PR professionals with strong media instincts. We can package an effective pitch for our clients aimed at telling a great story and catching the media's attention. We research and anticipate news stories, create compelling angles, mitigate reputation risks, and tie our clients to emerging trends.
Silverbee develops media relations campaigns that are strategic, aimed at making our clients part of the story–or the whole story– or, just as important, navigating them away from unwanted attention.
We regularly work w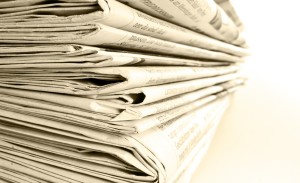 ith editors, reporters, producers, and hosts at highly respected, influential media outlets such as The Washington Post, The New York Times, Wall Street Journal, Associated Press, USA Today, The Atlantic, The New Yorker, NPR News and its many talk and cultural programs, NBC and MSNBC, CBS, PBS, Politico, and many more. We also enjoy working with niche blogs, digital outlets, and respected regional newspapers, TV programs and online media in major markets and communities where a client's story is relevant and important.