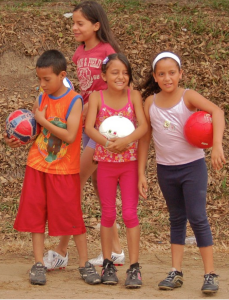 Art For Humanity is a nonprofit organization that helps the poor to help themselves. Art For Humanity has been working in Honduras for a decade to help break the cycle of poverty that grips this beautiful country of wonderful people. There is no paid staff, warehouse or offices. There is no overhead. It is amazing what volunteers can accomplish. Last year, they delivered approximately $740,000 worth of humanitarian aid with a budget of only $160,000. The source of funding is financial donations from compassionate individuals who want to help the poor.
The strategy of Art For Humanity is to collect and distribute donated used items. Those donations include shoes, clothing, sheets, towels, and other household items. They give those donations to poor families who use some of the donated goods for the needs of their extended family and they also sell some. With the proceeds from any items they are able to sell, they build a home, pay educational expenses and many begin a small home based business with which they provide for their family. Some of those families in turn donate a portion of their proceeds to help build The Leadership Center (TLC).
Silverbee is supporting Art For Humanity by telling their story to the broader public through media placements and stories in  local (Washington Post) and national media.